We provide assistance and action to bring empty private properties back into use to meet local housing need.
Long term empty homes in South Gloucestershire make up for less than 0.4% of all households in the area.
Watch our video below or go to http://youtu.be/0D3tKCX-KXw to see how we helped shopkeeper and landlord Dinesh Patel to convert and let a property in Kingswood that had been left empty for over a year.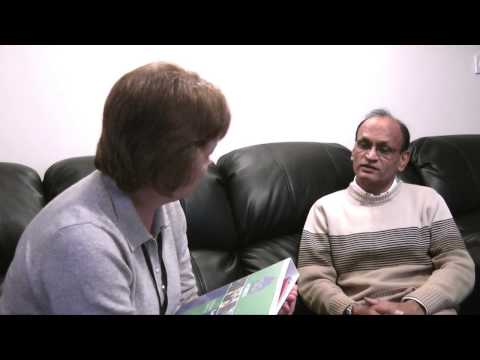 In 2017/18 we brought 148 empty properties back into use. Of these 41 had been empty for over six months, and had been targeted for enforcement action by the council, or where it has provided significant advice and assistance on.
We work in partnership with private landlords and have developed a number of housing schemes, such as SG Homes, that includes a full lettings and management service to help you let your property.
Owners who need help with funding works to their property in order to bring it back into use may be able to apply for empty home loans assistance.  We can discuss the full range of solutions with private owners to help find the best option that suits their needs and their property.
If your property has been empty for two years or more it may be able to benefit from VAT relief on renovation costs, at a reduced rate of 5% if using VAT registered contractors, under 'VAT Notice 708: building & construction'.
The Empty Homes Officer can assist with proving letters to evidence the property's eligibility.
We help to organise the annual Landlord Expo which is the largest free landlord event in the west, and is run by the four West of England local authorities.
The four West of England local authorities (South Gloucestershire, Bristol, North Somerset and Bath and North East Somerset) work closely together to tackle the problem of empty homes across the West of England region. We encourage, enable and assist owners to bring their empty properties back into use for residential accommodation. We have also joined further in partnership with Kent's no use empty initiative and established a website no use empty west which provides information and advice on empty properties, including assistance on renting, buying and selling an empty property and the joint initiatives we offer. We also produce regular newsletters.
We maintain an Interested Purchasers list for people that are interested in purchasing an empty property. Further details and an online registration form can be found on the no use empty west
South Gloucestershire Council is currently updating our Private Sector Housing renewal policy, which includes empty homes priorities and how we plan to maximise the re-use of empty properties across South Gloucestershire.
If an empty home is an eyesore, a threat to public safety or the owners persist in leaving it empty, we can take enforcement action, including under an empty dwelling management order (EDMO). This allows councils to take over the management of residential properties that have been unoccupied for two years or more, where an owner of an empty property has turned down offers of help to bring the property back into use and can offer no good reason why the property should remain empty.
We will consider the most appropriate action for each case where enforcement becomes necessary.
We encourage members of the public to report any empty properties that they are aware of. If you know of any please let us know. If the property is causing you particular concerns please send any photographs or additional information you may have, to help us investigate as a high priority.
You can report any empty homes to us by completing an empty property form.
If you own an empty property and would like advice and assistance on any options for bringing it back into use please contact us on 01454 868005 or email psechousing@southglos.gov.uk
Is there anything wrong with this page?